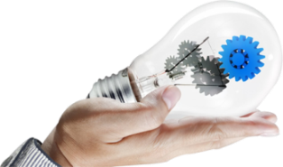 About Dhatru
Dhatru Consultancy Services Pvt. Ltd. is a Pune & Vadodara based custom software development company with one clear objective, deliver the best ! Our mission is to develop enterprise applications in India, that exceed the expectations of our clients, while maintaining competitive pricing. We've successfully built everything from complex enterprise business software to completely innovative new mobile apps for startup companies. We accomplish this through a collaborative approach with our clients in which we look beyond the code and focus on the core purpose of the software and how it aligns with their business. Call us today to discuss your custom software development, maintenance and integration needs.
Dhatru means "CREATOR". This embodies all aspects of our application services company. We are determined to bring back the trust to the field of application development with our innovative work..The goal of technology is to improve or make better. However, over the years application development has earned a bad reputation from offshore vendors and overpriced 'Consulting' costs associated with the top tier companies. In addition, many 'Software Development' firms are simply website design firms or 'Virtual' companies that are not capable of building applications that achieve business objectives. At Dhatru, our philosophy is 'for the love of our Clients' Business'.
We develop applications that brings satisfaction to our customers. We enjoy the teaming and collaborative nature of application development. We revel in learning about new industries, from trucking to hospital management. We are fascinated by the way our clients think and celebrate when we are able to implement their thinking into the applications that drives their businesses to the next level. Each day at DCS we learn something new, whether it is about what we do or what you do. It brings the creativity in us ! Expectations of our Clients are not to find a custom software development firm that simply follows orders or requires detailed specifications to proceed, but instead our Clients seek a collaborative approach to software development services, to get cost-effective and fully customizable software applications with the personal support found in an Indian software development company. Getting it done right, and under a tight deadline, are crucial for our Clients.